Who We Are
Roark Landscaping has humble roots. It all started with the childhood passion of our founder, Alan Roark. He spent his days as a boy seizing every opportunity to get his hands dirty in the garden, finding joy in creating beautiful landscapes. He let this passion lead him through life, obtaining a Bachelor of Landscape Architecture from Oklahoma State University. Alan then gained professional experience working for 3 highly reputable landscaping businesses, learning all he could before setting off on his own.
He formed Roark Landscaping with a noble mission: to bring a new level of customer care and dedication to the industry. Almost 20 years later, Alan's mission has remained steady and true. His staff is not only friendly and attentive to customer's needs, they're also committed to bettering their craft. Each week, Roark Landscaping's staff is trained to master the art of landscaping. With over 100 employees, Roark Landscaping has grown from an ambitious small business into a thriving Tulsa company. Much of Roark Landscaping success is owed to customer referrals. Our work has a way of impressing all who see it, compelling people to tell our clients "I have to know who made your beautiful lawn!"
Roark Landscaping is adept at handling projects of any size. Our professionalism and love for what we do allows us to provide you with inspired landscape designs, friendly service, and energetic work ethic. Look through our Portfolio to see how breathtaking Roark Landscaping truly are.
Like what you see? Contact us immediately to get a beautiful Roark Landscaping of your own.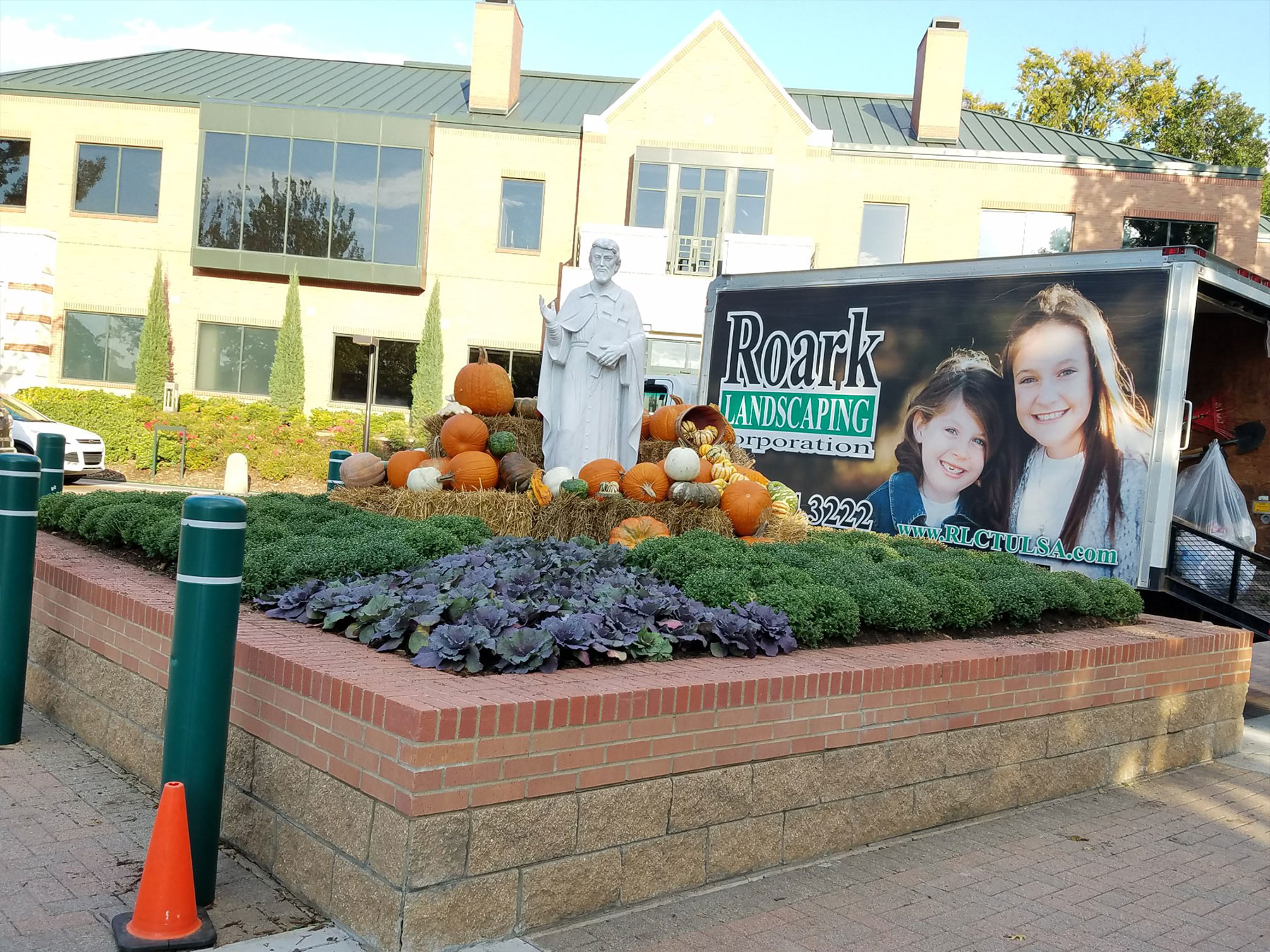 Testimonials
"The crew from Roark Landscaping have been providing residential lawn care service for us for over well over a decade. Their uniformed personnel appear with regularity and we have the same crew week after week. In contrast to the outfit that we had previously used, Roark Landscaping people don't just "mow, blow, and go". They are conscientious, always checking to make sure the job is really complete. On a couple of occasions when we expressed a concern to Roark Landscaping's office, the issue was promptly taken care of to our satisfaction."
-John & Diane Allen
"Love your company, prices are wonderful and the employees are always helpful, happy and smiling. They always go above and beyond my needs. I suggest them to all my friends and family."
-Dennis & Tara Heisey
"Since 2007, Roark Landscaping has been providing us with both commercial and residential landscaping services. To put it simply, we couldn't be happier! What we appreciate most about Roark Landscaping is that we can trust their word; it's their honesty and integrity that makes us feel secure about every project we hire them for. The staff is made up of great people who really care about doing the best job they can."
-Bill & Mary Russell,
Bill Russell Plumbing Company