Residential Landscaping
Residential Landscaping in Tulsa
The yard of your home is the first thing people see, creating the first impression of you as a homeowner. Take pride in your property by keeping it neat and attractive through Roark Landscaping top-quality landscaping services. You'll be able to hold your head high, knowing that your yard has been beautified by the use of Roark Landscaping's "Green" equipment and practices.
Rather than relying on costly fossil fuels, we use sustainable propane to power our landscaping machinery. This allows us to give you safer, more affordable, earth-friendly service. But our thoughtful ways don't stop there. As a family owned business driven by a desire to help our customers, Roark Landscaping is dedicated to give you personalized care suited to your individual needs. We always go the extra mile to make sure that you get exactly what you want.
With Roark Landscaping, you'll be in expert hands. You can count on our 20 years of experience to bring you the best design, installation, and maintenance services in Tulsa. Our attention to detail and eye for aesthetics will bring out the natural beauty of your property. And it won't go unnoticed: Once Roark Landscaping is on your side, you'll have your guests and neighbors turning green with envy!
Explore our various services to discover how we can transform your yard into a landscape of luxury.
Services
At Roark Landscaping, we do more than mow. We design a personalized landscape that enhances the beauty of your home while allowing for your functional enjoyment. You'll look forward to spending time in your yard after it's been finely manicured via our thorough care. What was once a ho-hum backyard can be easily transformed into a private oasis. You can have that kind of retreat. Just look through the list of the services we provide to learn what you may need. For your convenience, we give you the benefit of "bundling" services if you need more than one. If you're unsure, we can provide you with a professional consultation.
Landscape design
Landscape installation
Plant bed maintenance
Leaf removal
Fertilization
Mulching
Tree and stump removal
Weed control
Plant health care
Lawn care
Mowing
Irrigation installation
Irrigation service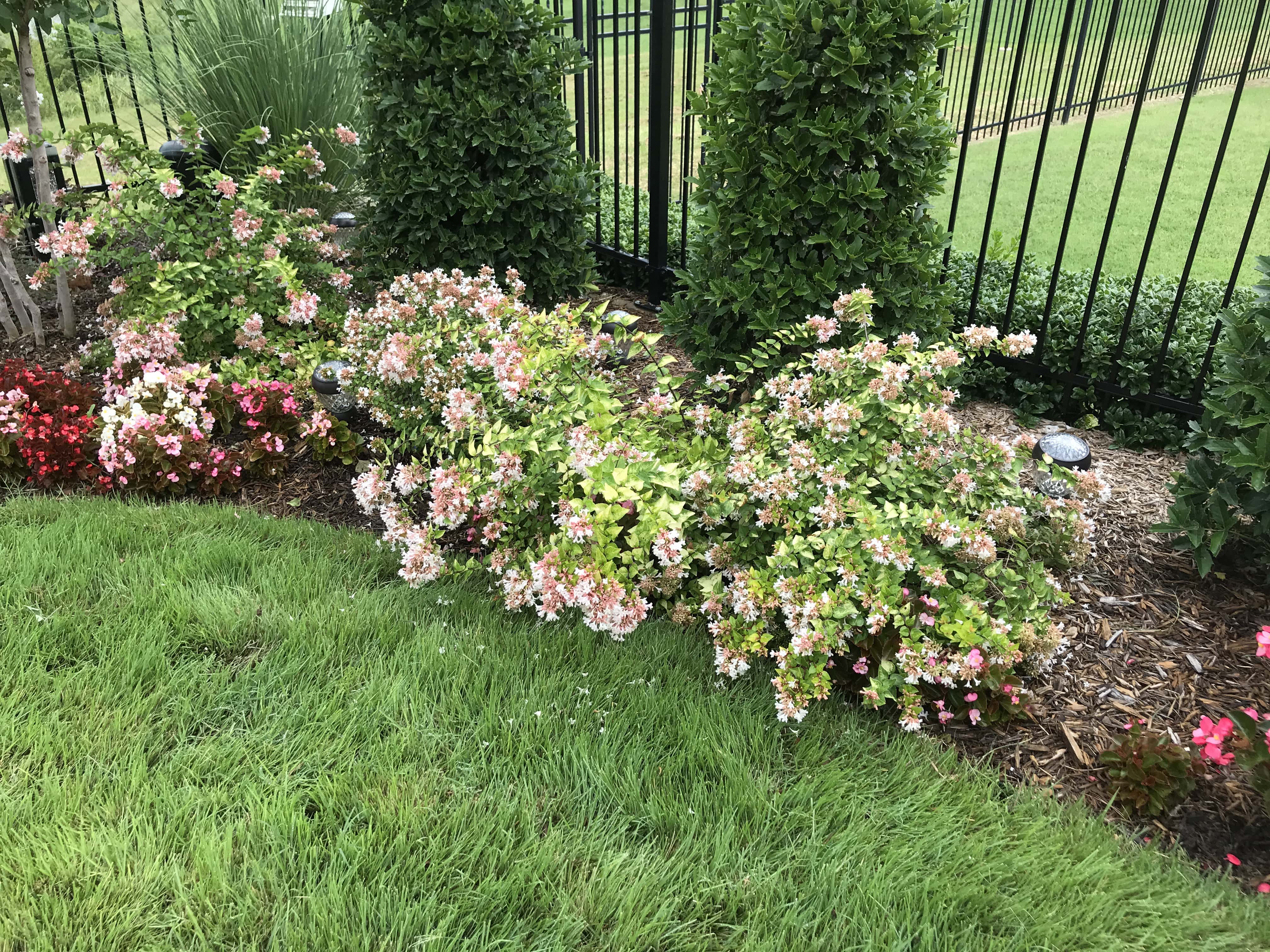 Landscape Management
For our full service and contract customers, we provide you with a personal account manager that will oversee the property. The account manager is there to grade our quality of work and give extra overview for our staff on site. You can come to the account manager with any questions or concerns. They'll keep you informed of all project activity, reviewing the property regularly to identify anything that needs attention. Our production team will create a customized plan based on your property's specific needs and dynamic factors like seasonal changes.
Additionally, our quality control team makes calls to all full service and contract customers on a scheduled basis. This gives you the opportunity to communicate your concerns and provide us with welcome feedback.
Roark Landscaping does all of this to ensure that your needs are met. You can rely on us for all of your home landscape services. We'll be sure to create a beautiful landscape that your family will love spending quality time in.
Spray Applications
Roark Landscaping offers easy solutions for treating your lawn. Our Spray Applications provide turf fertilization and weed control, and are typically conducted through 5 to 6 round programs to ensure effectiveness. However, programs can be tailored to meet your lawn's individual needs. Roark Landscaping is a licensed company with licensed applicators. Every Spray Application is administered by our trained personnel who know how to safely handle the equipment and treatment chemicals. We care about giving you the best results so that you and your family can enjoy a lush, weed-free lawn.
Our Plant Health Program treatments will allow your home's landscape to flourish. This 5 round treatment is run over the course of several months, addressing issues such as plant nutrition, insect repellence, and disease control.
Plant fertilization
Insecticide application
Fungicide application
Tree fertilization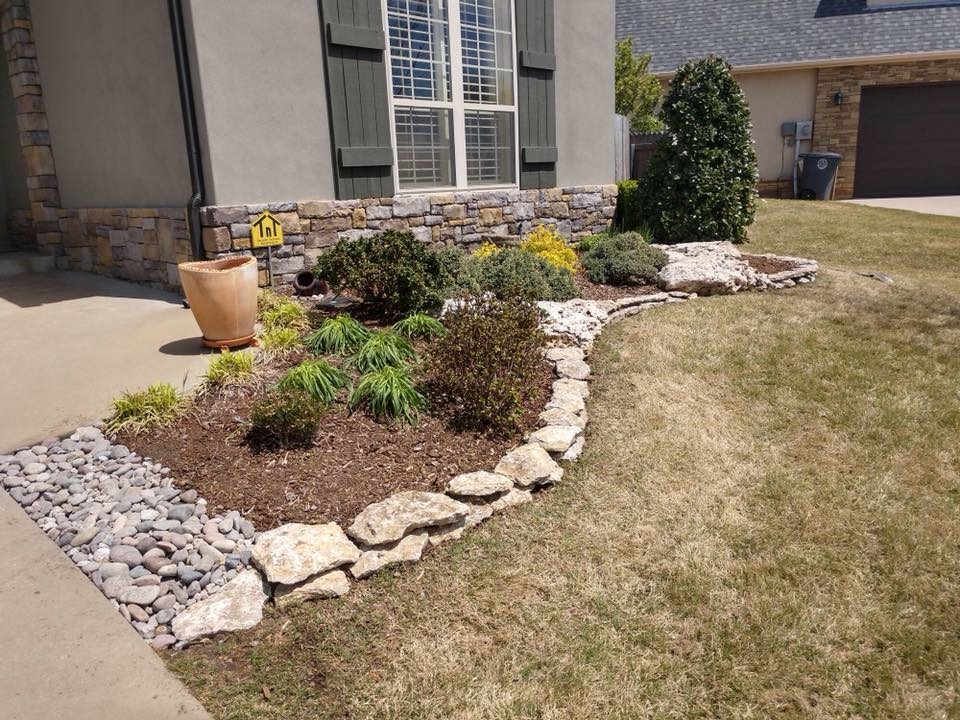 Testimonials
"The crew from Roark Landscaping have been providing residential lawn care service for us for over well over a decade. Their uniformed personnel appear with regularity and we have the same crew week after week. In contrast to the outfit that we had previously used, Roark Landscaping people don't just "mow, blow, and go". They are conscientious, always checking to make sure the job is really complete. On a couple of occasions when we expressed a concern to Roark Landscaping office, the issue was promptly taken care of to our satisfaction."
-John & Diane Allen
"Love your company, prices are wonderful and the employees are always helpful, happy and smiling. They always go above and beyond my needs. I suggest them to all my friends and family."
-Dennis & Tara Heisey
"Since 2007, Roark Landscaping has been providing us with both commercial and residential landscaping services. To put it simply, we couldn't be happier! What we appreciate most about Roark Landscaping is that we can trust their word; it's their honesty and integrity that makes us feel secure about every project we hire them for. The staff is made up of great people who really care about doing the best job they can."
-Bill & Mary Russell,
Bill Russell Plumbing Company