FAQ : Frequently Asked Questions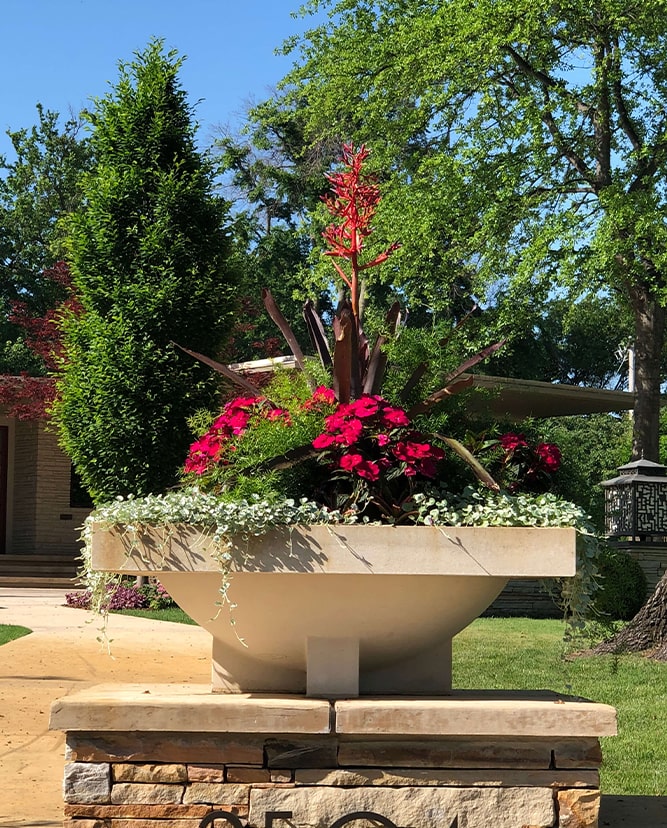 When will I get my bill?

Our billing cycle begins on the first of each month. Invoices are for the current month, and due 30 days after being issued to you. For one time projects, like landscape installation, you'll receive your bill upon completion.

How will additional services be charged?

Upon your request, these services can be bid. We can also render these services on a cost plus basis.

Can't I just hire a nursery as a landscape designer instead?

You can, but the level of satisfaction you will get from Roark Landscaping will be unmatched. Our business is committed to focusing on your needs and desires. We listen to your requests and do whatever we can to make them happen. This kind of dedication is rarely found elsewhere, as is our dedication to quality. Instead of simply using what's easily obtainable, we only select the materials that are ideal for your project. Roark Landscaping's experienced staff are also skilled at coming up with creative solutions that can save you time and money.

What is a turnkey landscape project?

This type of project is overseen by Roark Landscaping every step of the way. We'll manage the initial visit, concept, design, and finishing touches, staying with the project until it is completed.

What do I need to know about pricing?

Since each project is unique, generalized pricing is difficult to quote. Some services can simply be calculated at a steady rate per occurrence. Other, typically full sized projects can be priced based on materials and equipment used, as well as labor. Our price proposals will be submitted to you in full detail so that you can know exactly how your money is being spent.

How long can I expect to wait for my Roark Landscaping proposal?

Usually, our proposals are delivered within one week. However, this time period depends upon the complexity of your project and the current season. For clarity, we will inform you ahead of time how long you should expect to wait for your proposal.

What happens if it rains?

Rain may cause a delay on your project. If so, we will contact you as soon as possible to arrange a new date for work. If you have a scheduled mowing date, you can have your service resume as soon as the rain stops, or on the next business day.